HÀ NỘI — Hello Vietnam, a tourism promotion programme, has been launched by the Việt Nam National Administration of Tourism (VNAT) in co-ordination with TikTok, the world's leading destination for short-form mobile videos.
At the event that was held in Hà Nội, TikTok also signed a contract with Vietnam Today Magazine with an aim to create 30,000 short video, popularising Việt Nam's people, culture and beautiful landscapes to serve 100 million viewers from now to 2020, said Nguyễn Lâm Thanh, director of TikTok Vietnam at an official launch in Hà Nội on Tuesday.
"The first phase of the programme, Hello Đà Nẵng, will be implemented from June 15 this year with an aim to let viewers experience Đà Nẵng Tourism within 24 hours for 12 million viewers in Việt Nam and more than one billion others around the world," said Thanh.
"TikTok wishes to use its technology and tourism content to honour Việt Nam's beauty to attract domestic and foreign travellers and guests to visit the country's landscapes and timeless charm," according to Thanh.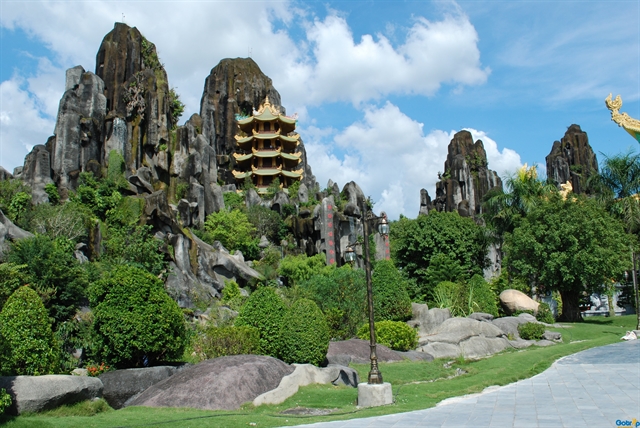 To meet the goal, VNAT urged related partners to operate the account "Vietnam Tourism" on the TikTok app to advertise and popularise tourism of the country, said VNAT representative Đinh Ngọc Đức.
"We hope this co-operation will provide a new initiative to mobilise resources from the business community and relevant agencies and organisations to promote tourism," Đức said.
Hello Vietnam is part of a global travel campaign TikTok Travel launched early this month across 100 countries and regions to inspire users to creatively capture and share their travel moments.
The campaign brings together the best of TikTok. It features a global in-app challenge, a theme song "Summer" created from "TikTok Spotlight", an innovative musician programme to discover and support independent and unsigned artists, as well as a new product feature – an easy-to-use "Photo Template" tool that allows users to stitch together still images into a rolling video, Thanh said.
The global in-app challenge lasts till June 30, and creators who participate by uploading videos to the hashtag stand a chance at winning exciting prizes
See more: Canada to ban single-use plastics